Bakels Gluten Free Health Range
Wins Food For Life Award - 2008 Massey Food Awards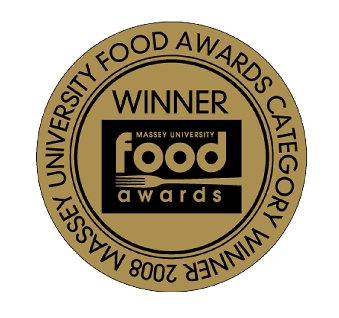 Bakels Gluten Free Health range was announced as the Winner of the Progressive Food for Life Award at the 2008 Massey University Food Awards.
The 2008 Judging Panel of the 2008 awards consisted of industry experts headed by Allyson Gofton who stated the Bakels Gluten Free Health range was an exceptional innovative product allowing Coeliacs to bake a multi functional range of gluten free goods that the whole family will enjoy. Adding "in terms of taste, you would be hard pressed to differentiate from mainstream flour."
The Massey University Food Awards celebrate new initiatives in New Zealand food and beverage production and manufacturing, recognising clear company leaders who inspire others to meet their standards of excellence.
In its 22th year, the biennial awards are championed by Massey University, which is committed to the development of new food products and boasts numerous research facilities that offer expert knowledge to companies. It is also one of only a few organisations able to conceptualise, create, produce and test products all in one place.
The Massey University Food Awards are highly regarded by the New Zealand food manufacturing industry. The awards recognise the creative work of product innovators in the food and beverage industry acknowledging areas such as packaging design, nutrition, enterprise and food safety and many more.